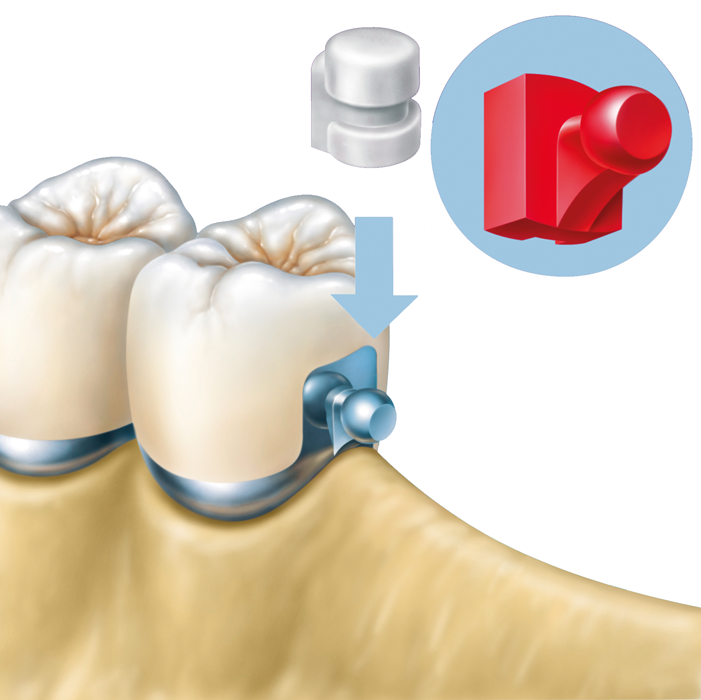 The ball anchor vertical is an inexpensive retaining element, easy to handle and distinguished by a wide range of applications. The standard ball anchor vertical has a diameter of 1,8mm.
The anchors are available in standard as well as a long version made of burn out plastic and can therefore be used with all dental alloys. A protection against distortion has been especially integrated. Ball anchor vertical females are made of permanently elastic acrylic material. They are available in three different degrees of friction and interchangeable.
The scope of application reaches from the extra coronal retaining element to a bar as well as retaining element on implants.
Advantages
Inexpensive retaining element
Easy application
Wide application range
Can be used with all alloys
Please click here for ordering information.
Please click here for detailed product information.